Hey Music Industry Digest Family!
​
Today we're taking a look at Supreme and what they did to build one of the most reputable merch brands in the world + how you can use their tricks to build your own merch empire. As always, please sit back, grab a coffee (or tea) and absorb all the gems we're about to drop for you!
​
A quote for to inspire you for today's email:
​
"Be your own artist, and always be confident in what you're doing. If you're not going to be confident, you might as well not be doing it." Aretha Franklin
​
---
1: FOMO + Limited Stock (Fear Of Missing Out)
FOMO, or "scarcity", is psychological trick brands use to get consumers to perform an action. One of the best examples are Black Friday sales. When you limit the days of a sale, you activate a human's impulsiveness that causes us to buy something. In addition, if others purchase something, we feel the need to have it, too. Supreme leverages FOMO in a rather unique way, however.
​
Supreme limits stock every time they release new merchandise. Although this isn't something new, Supreme does this on a huge scale. Whereas fashion brands tend to release new stock every season, Supreme releases stock weekly. What this means is that die-hard fans of the brand feel the need to constantly buy new drops so that they never miss out on it. Otherwise, if they do miss out, they have no way to purchase Supreme merch, other than to look at second-hand markets (where the value increases ten-fold).
​
To keep their customers coming back, they have a simple newsletter that outlines new drop dates. This not only alerts new die-hard fans of their brand, but gives them a head-start so that they don't actually "miss out" on buying some new Supreme goodies. think about ways you can connect with your fans when dropping material, as well as how you can (and should) limit your stock so that only dedicated fans purchase your merch.
​
---
​
2: Cult-Like Followings:
Although Supreme has only recently started to break into fashion culture, they were founded in 1994 (two years before I was born). They broke into the limelight by having celebrity influencers wear their merchandise. Supreme's celebrity endorsement actually started with their collaboration with music artists. In the 1990's Supreme began collaborating with different music artists to inspire their collections. Supreme authentically created relationships with music artists to gain momentum and establish collabs.
​
You can achieve this by reaching out to influencers of all sizes and sponsoring them, either through paid incentives or free merch. The idea is to make any sort of endorsement authentic. We highly recommend against having influencers use captions like "wearing my new t-shirt from @yourbrand". Not only does it scream "THEY PAID ME TO DO THIS", but it won't represent your brand message well. The best endorsements don't feel like endorsements. When artists use Rolls-Royces or Ferrari's in their videos, neither of those brands are sponsoring them, and yet they reap the promotion of their vehicles for decades to come.
​
---
​
3: Make Unique Merch
I've had the pleasure of working with hundreds of musicians over the past two years. One thing that always get to me is often their lack of creativity when it comes to their merch. Sadly, not all musicians are designers, but worse yet, many don't even enlist the help of designers to bring their ideas to life. What this means is they try to put something together very quickly, just to put out merch for the sake of it.
​
Although being quick to capitalize on your brand is useful, doing so with poor quality only damages your brand long-term. People don't want to be seen wearing poorly designed merch. On the flip-side, a lot of people like unique, unorthodox designs.
​
By combining limited stock with Unique designs, Supreme were able to integrate a sense of "Virality" into their clothing. See some of these collaborations with brands like Vans, North Face, Nike, etc:
​
​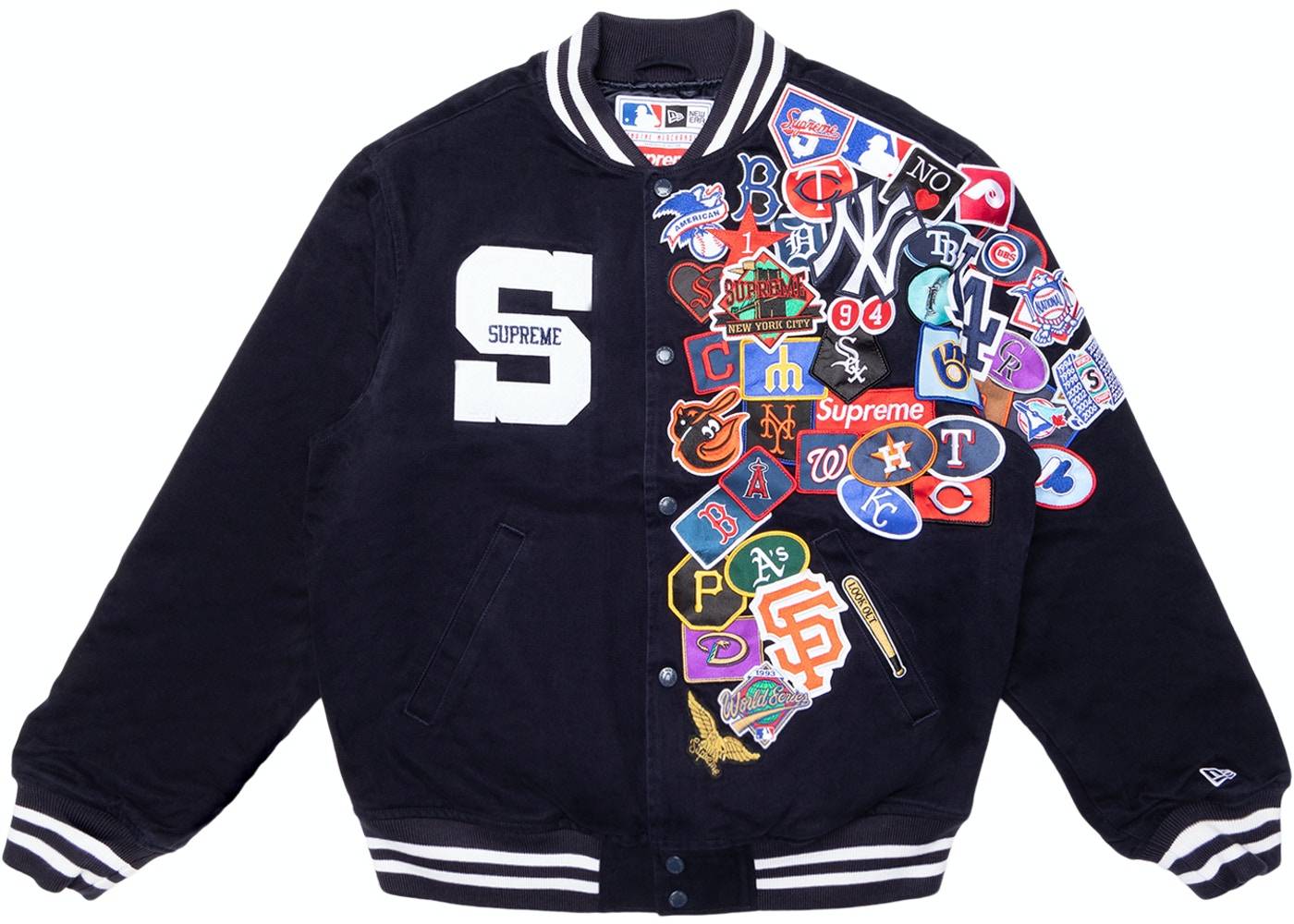 ​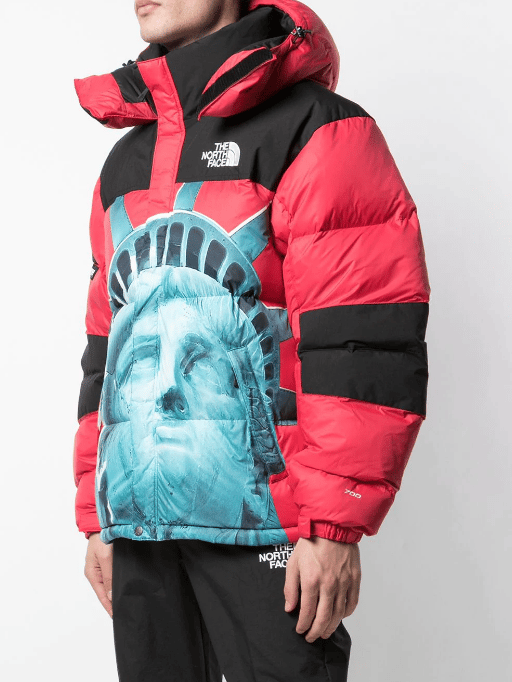 ​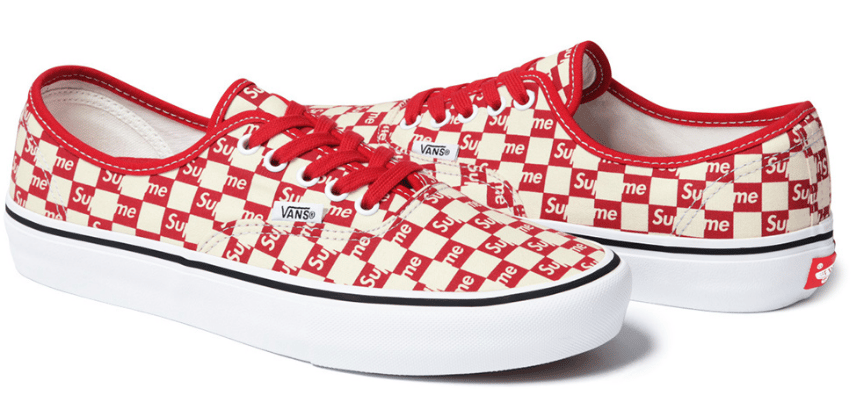 ​
​
​
What to take from this:
Try to follow aesthetic trends to ensure your fans always have cool stuff to wear. Of course, it's entirely your brand, so create whatever you wish, but, if you're looking to make an impact in the market, learn to understand what makes people tick, and what spurs consumers to feel unique and special in some way.
​
---
​
4: Tent-Pole Program Releases:
Long before I got into the music industry, I worked with YouTube/Google. They helped pioneer a strategy used on their platform called "Tent-pole programming". What this means is essentially uploading content around specific events throughout the year, for example: Halloween, Christmas, July 4th, etc.
​
What this allows you to do is plan release drops of your merch when there's high demand for products. For example, you could sell a July 4th edition of a t-shirt/hoodie with a dope design. Or, you could sell a 5 year anniversary hoodie to celebrate how long you've been in the music game. Tent-pole programming creates a sense of consistency your audience can expect, meaning they're able to prepare their budgets for certain times of the year to support your merch drops. Combine tent-pole programming with limited stock and you've got yourself a recipe for a great merch business alongside your brand!
​
​
---
​
As always Music Industry Digest family, we hope you enjoyed this email! - We'd like to thank our newsletter sponsor, Musicspace.io - Musicspace is the easy way for you to organize and protect your entire music catalog in one beautiful dashboard! They have a special discount now for 100% off your first month on any plan! Use code, "ProductHunt" at checkout!
​
Have an awesome week ahead!
​
Your Music Industry Digest Team
​
​
​
​
​
​